Официальный сайт Отеля Апельсин
For the newly-wed couples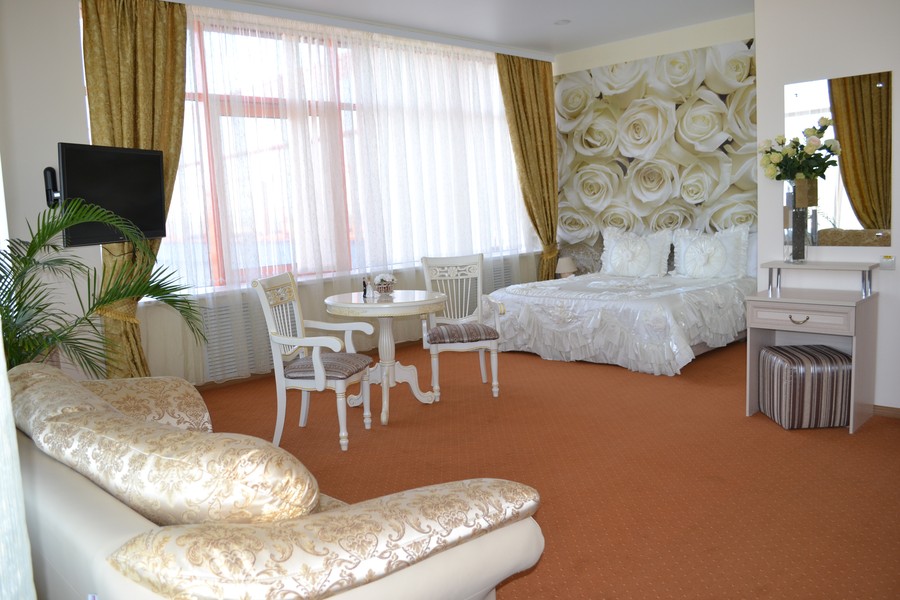 Looking for a place to celebrate a wedding? Or maybe you need a reasonably-priced hotel to give a banquet on the day after the wedding? Or maybe you're looking for an inexpensive place for some romantic solitude after the celebration time is over.
Situated in the town of Elektrostal, Hotel Apelsin is happy to offer an exclusive room for a happy just-married couple. This is the fanciest and the most special place in our hotel. Full of romantic interior and stylish furniture, romantic accessories and delicious breakfast will fill the young couple with unforgettable memories. Beautiful bed linen and soft dressing gowns will be a pleasant addition to this happy day.
A gift from the hotel – champagne and fruits – will await the newly-wed in their room. At extra charge we will decorate the room with flowers, balloons and other festive accessories.
Elektrostal's Hotel Apelsin restaurant will offer a menu and a festive program in accordance with such an occasion. If you decide to celebrate the wedding in our restaurant you will be offered significant discounts on hotel rooms.
The accommodation rates per room: 4200 per person, 4700 for two, for 5200 for three and 5700 for four people.
Rates include: Staying in a room of a selected category, breakfast in the restaurant. Check-out hours: check-in at 6 pm, check-out at 4 pm. Children under the age of 3, who do not require a separate bed – free of charge. Rental of a baby cot with bed-linen – 500 RUR a day.